Masks of Hope initiative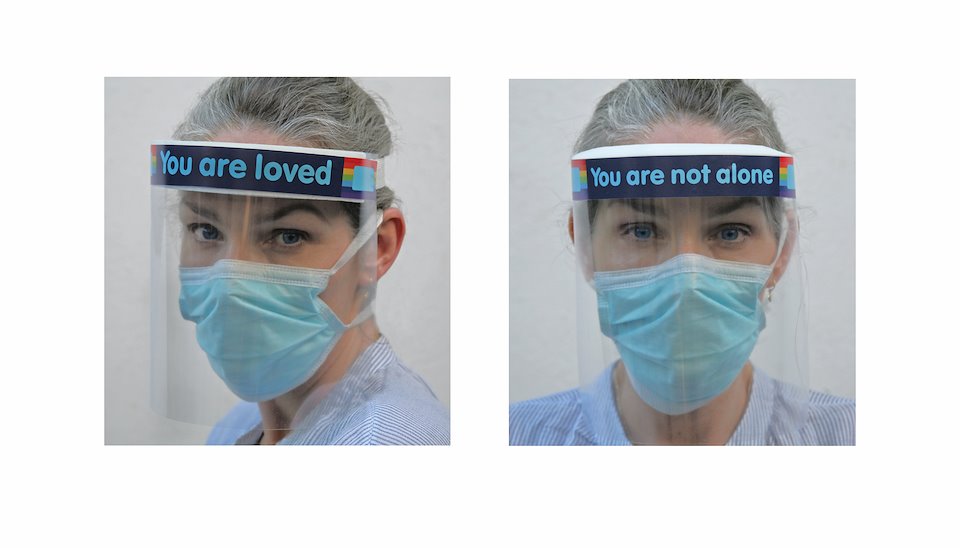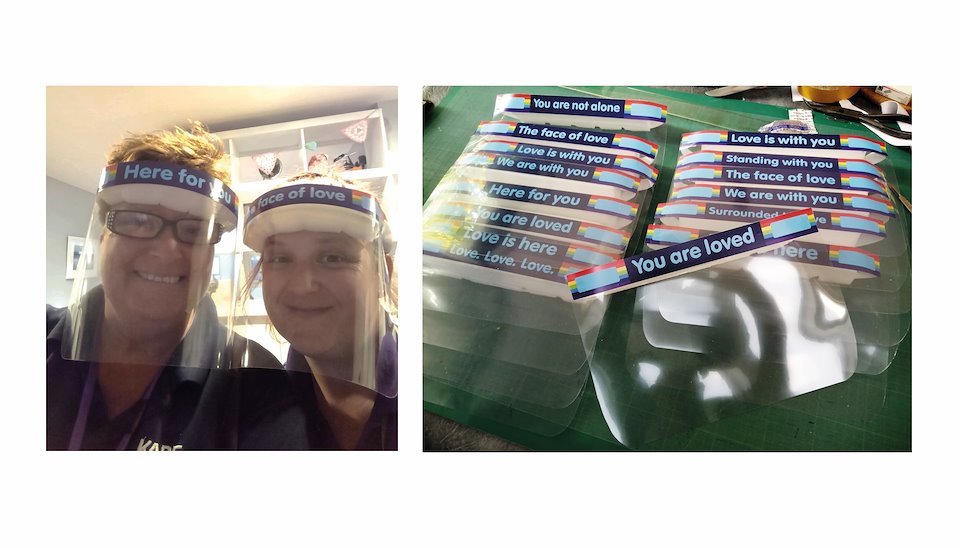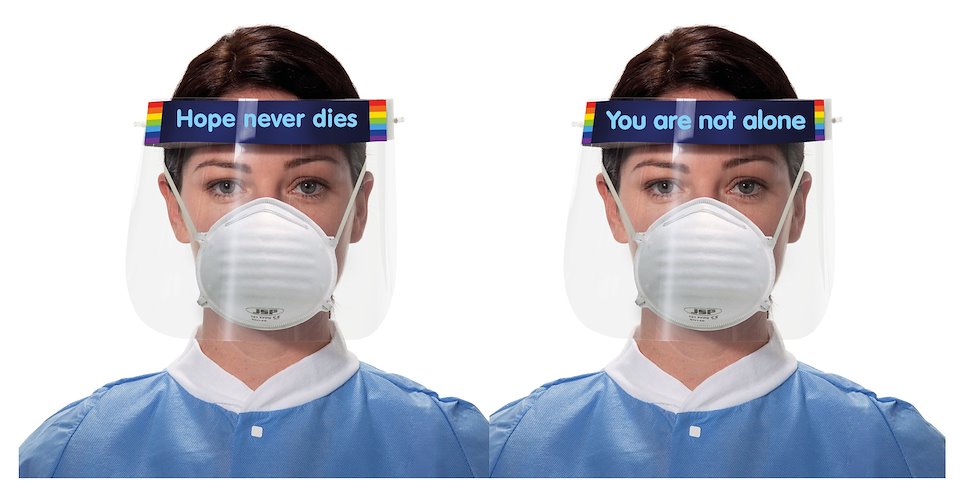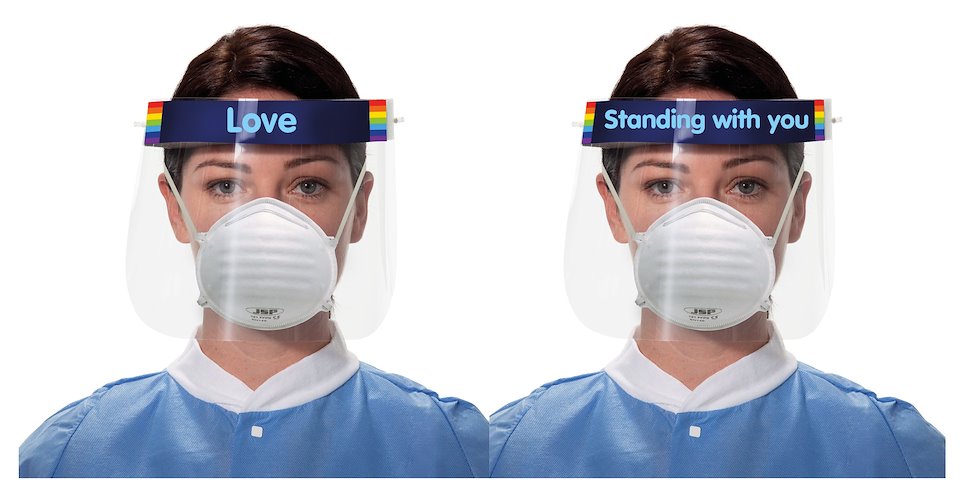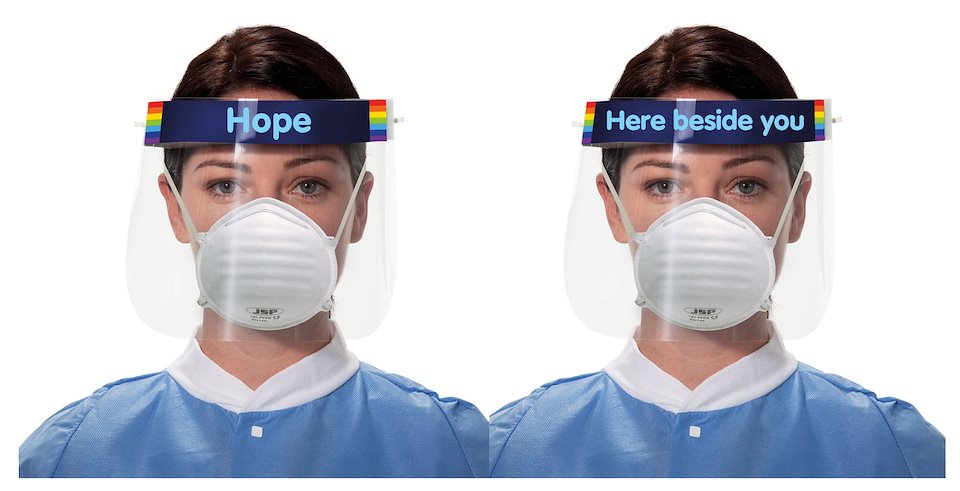 An initiative to create positive messages of Love and Hope on the PPE worn by frontline care givers working in isolation wards during the Covid-19 pandemic.
Thousands of Coronavirus sufferers are doubly suffering; the effects of isolation and separation from their family and loved ones.
Every day on the news at the peak of the pandemic the numbers would go up by hundreds. Each one a statistic. Each one a person. But there were, and still are, many thousands more, isolated and frightened.
At first I circulated the idea on LinkedIn and various social platforms in the hope of getting some NHS interest. Eventually I decided to just make some and send them to some hospitals.
So with the help of a printer who donated all the stickers I designed, and a small team of volunteers we made almost 500 protective visors each with one of 10 different messages, and supplied them to the Sussex Mutual Aid hub at the Princess Royal Hospital in Hayward's Heath.
The design incorporated 2 spaces, one on each temple for the wearer to be able to write their name and role for the benefit of other staff, which early feedback showed was important in the fast changing environment of an ICU ward.
The feedback I received was overwhelmingly positive and I was even contacted by the Daily Mail for my story.
---
Up Next:
Green graffiti murals content film