'Demon Eyes' campaign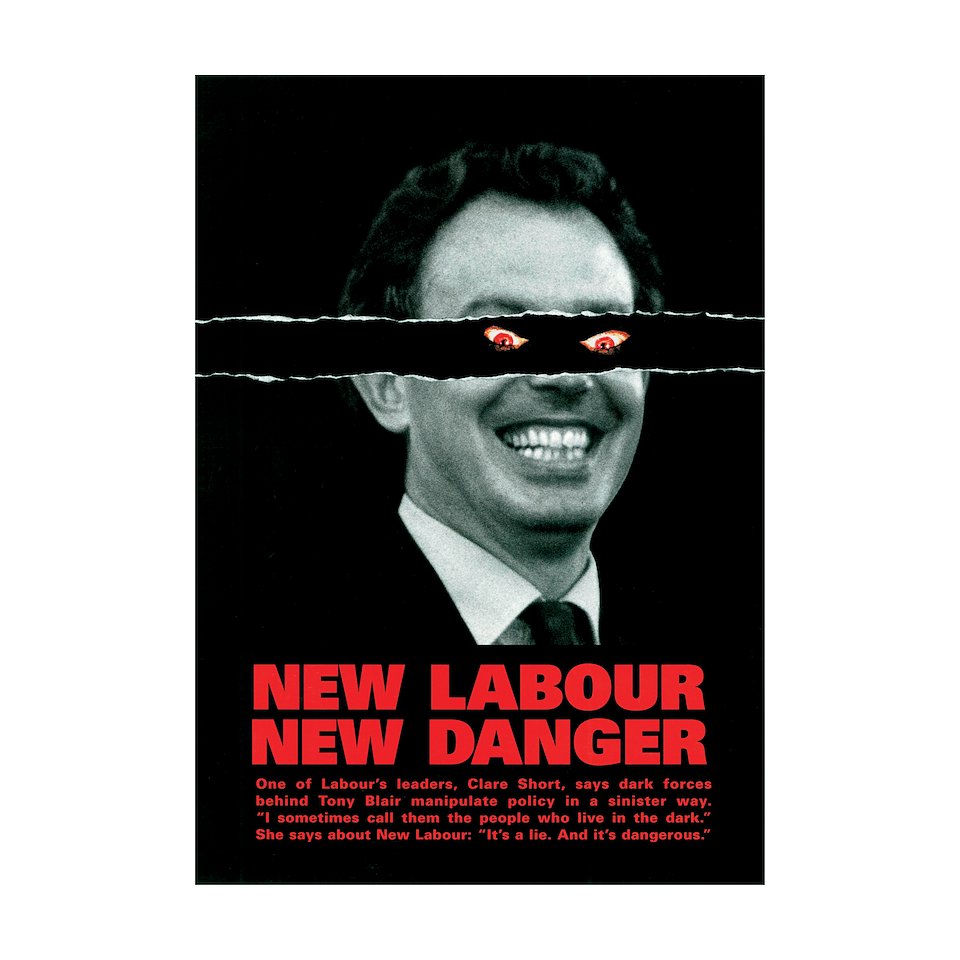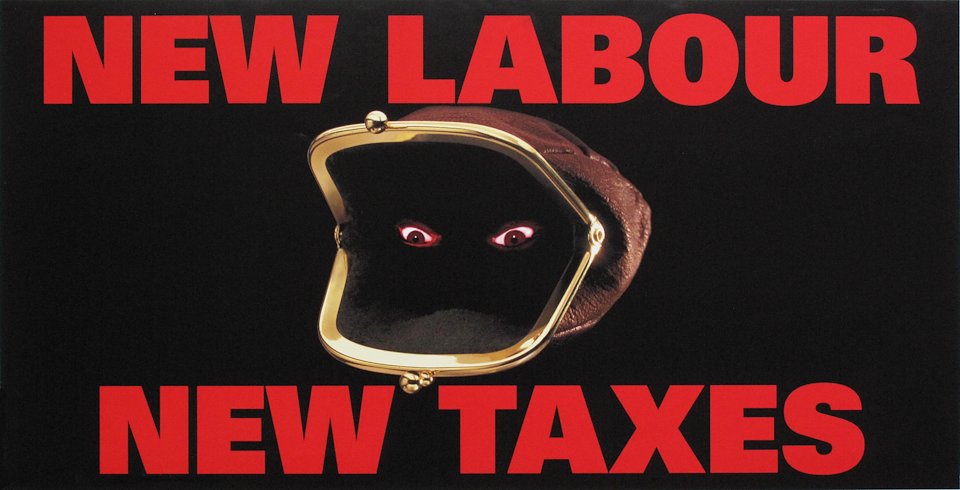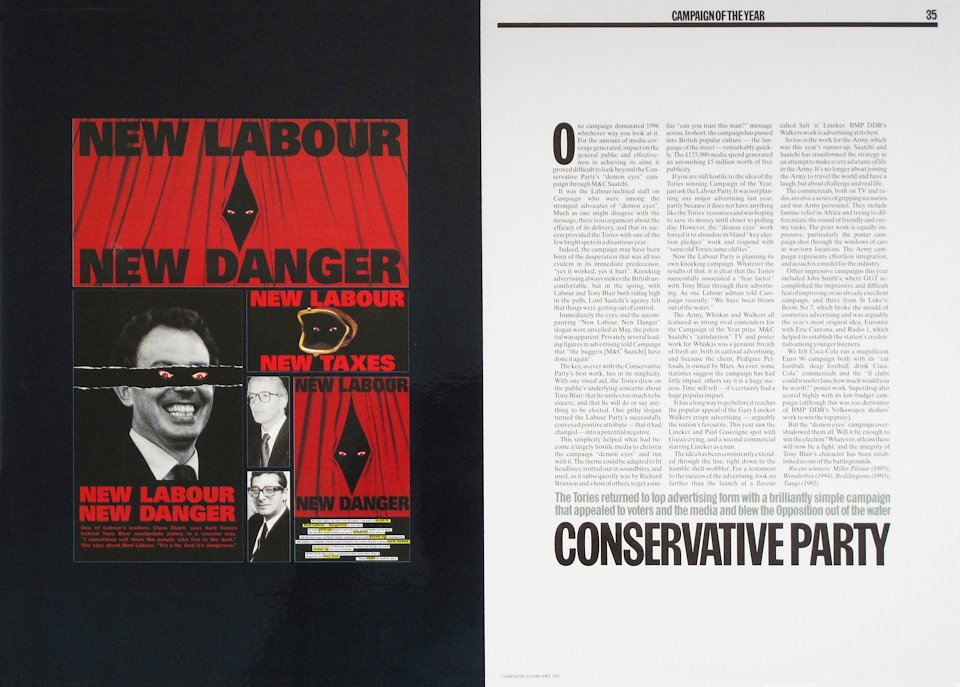 There isn't much to say about this campaign that hasn't been said already.
The Tony Blair execution ran in three Sunday papers. The ensuing furore ran for the next few years. I still see ads and editorial pastiches of it even now all these years later.
While we were creating the Taxes poster there was intense media speculation as to what the next ad would be and someone leaked the idea to the press. I saw a mock-up of the layout we had presented to the client printed on the front cover of the Times (as their lead story) at the studio while we were shooting the actual poster. Quite a surreal experience.
---
For The Conservative Party
Up Next:
Would you really use it for that?